As IT infrastructure came under pressure during the pandemic both from users and security threats, several trends have emerged in response.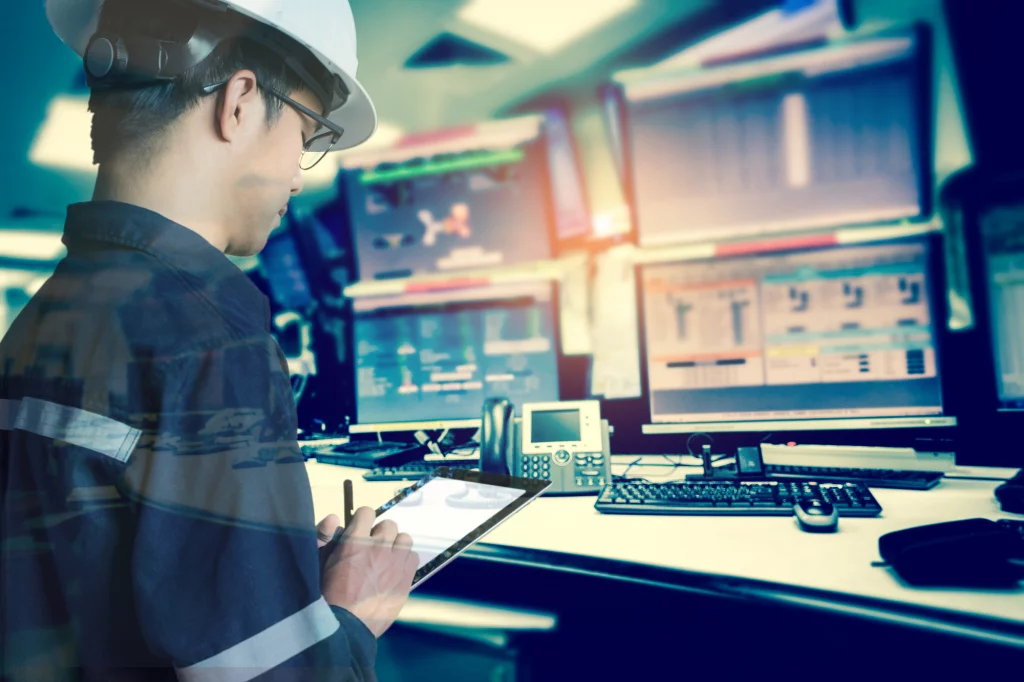 Are you concerned about emerging IT infrastructure trends?
The past two years of the pandemic have accelerated old trends and caused new ones to bubble up in the world of IT. Although there are dozens — if not hundreds — of trends to choose from, we've narrowed it down to three that are bound to shape the future.
Read on to learn more.
What is IT Infrastructure?
IT infrastructure refers to all the components that make up the enterprise IT systems that run large organizations.
The main components in that system include the following:
hardware: routers, switches, data centers, servers, and more
software: web servers, content management systems, and operating systems
network services: internet connections, security, firewalls, and more
IT management looks after the components of the IT infrastructure to make sure everything's running safely and smoothly. Generally, those components are either part of a traditional infrastructure or a cloud infrastructure.
Traditional infrastructure houses all the components at the company's own facilities. It generally requires a lot of money and physical space.
Cloud infrastructure, in contrast, is more cost-effective. It is purchased from a cloud provider such as Amazon's AWS, Microsoft's Azure, or Google's Cloud Platform and housed off-site.
What Affects Future IT Infrastructure Trends?
The COVID pandemic made it difficult for IT management and others to go to work as usual. This meant there was a massive shift over to cloud infrastructure and remote working.
Although it has come with many benefits — most Americans are wary of going back to the office — it also comes with challenges and quite a few risks. These motivations and concerns will affect IT infrastructure trends in the coming years.
Let's take a look at 3 major trends.
Trend #1: More Hybrid Workplace Tools
The pandemic showed that the so-called Zoom Boom is here to stay. Employees everywhere are preferring to work from home, and employers everywhere are developing tools to deal with it.
Alongside the regular suite of software that most employees use, this includes a whole range of management software that HR professionals can use. For example, there are apps to track check-in times, monitor productivity, and support mental health.
It's a busy but burgeoning world.
The next generation of hybrid workplace tools will center around augmented and virtual reality. These can help build collaboration with team members dispersed all over the country — or the world.
In practice, this can mean wearing a VR headset. It can also mean utilizing game consoles or engaging in a browser-supported "metaverse" with other colleagues. Rather than the one-dimensional experience, these technologies promise to deliver a multi-dimensional experience.
Trend #2: Distributed Cloud Services
Cloud computing and cloud computing infrastructure has been on the rise since the mid-2000s. However, with the pandemic, it skyrocketed in popularity.
When companies have to update their old infrastructure or add new initiatives, they choose cloud solutions far more often. This results in a "cloud shift" as management consulting firm Gartner calls it.
In fact, total spending on cloud infrastructure is set to nearly double in three years, from $44 billion in 2019 to $81 billion in 2022.
This cloud shift comes with quite a few staggering facts. For example, rather than having a single cloud provider, most companies (92%) have a backup in case a disaster happens. This is known as distributed cloud services.
Rather than having one centralized place for cloud infrastructure, companies are choosing to split it up into multiple locations. Typically, it's a mix of the infrastructure of a public cloud provider, the data center of a different cloud provider, and a third party. Despite being spread out, they're controlled by a central control plane.
Distributed cloud services can boost overall performance. They can also meet compliance requirements and support artificial intelligence apps. Alongside that, they can lower latency periods and network congestion while maintaining a guaranteed quality of service.
Trend #3: Heightened Cybersecurity Concerns
As cloud computing expands and remote working becomes the new normal, cybersecurity concerns are going to grow. That's why it's so important to know how to use remote working technology effectively.
Failing to do so can leave you open to cyber attacks, as software company Kaseya found out the hard way. In 2021, they were the victim of a massive ransomware attack that affected over 1,000 companies. Unfortunately, these types of cyber attacks are here to stay as ransomware-as-a-service grows.
Even if a cyber attack isn't as dramatic as the one that hit Kaseya, it can still do quite a lot of damage. Once data is stolen, it can release trade secrets that competitors use for profit, make public information you wanted private, or result in legal actions from clients.
To avoid that fate (and the reputational damage that comes with it), it's important for companies and employees to use best practices for cybersecurity safety. These include the following:
storing sensitive information in secure places
using a password manager and changing passwords regularly
scanning storage devices for viruses
using anti-malware and anti-virus software
keeping both hardware and software up to date
Although this won't absolutely guarantee safety, they're good protection against it. Generally speaking, cybercriminals tend to go for low-hanging fruit, so if you put enough in their way, they will move on to easier targets.
The Future of IT Infrastructure with RDP Arena
The three emerging trends above show what direction the world IT infrastructure is moving in. In short, it's a world where remote workers on distributed cloud services battle cybersecurity concerns.
RDP Arena is well equipped to excel in that world. Over the course of eight years, we've provided servers and support for over 50,000 customers. Contact us today to see how we can help.