Have you looked into getting windows VPS but unsure if it would be worth it? Learn about all the benefits of windows VPS and how it can help your business.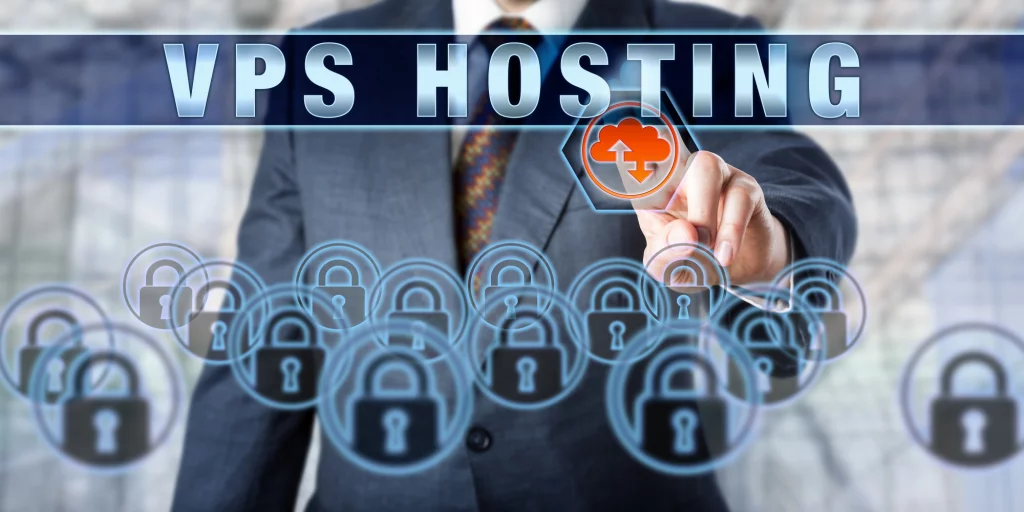 Did you know that the virtual private server (VPS) market is projected to grow by over 20% before 2020? This shouldn't come as a surprise with the level of utility a private server is able to provide to business owners. Some of the most notable attributes include improved security and flexibility (both of which we'll explore later).

Windows VPS is a great option for businesses that are looking for more power and control over their hosting. But, is it worth the investment?

Let's take a look at some of the benefits of VPS hosting.
Dedicated Resources
When you purchase VPS hosting, you are given a certain amount of resources that are dedicated to your account. You won't have to share CPU, RAM, or disk space with other users, which can lead to better performance.

In turn, you will also be able to increase your overall revenue. Your employees will be able to work at a faster rate and will avoid the slowdown that they would often deal with while working on a shared server. Even smaller businesses can benefit from having dedicated resources, as it can help them grow at an increased pace.
Increased Security
Unfortunately, the cybercrime industry is projected to be worth over $10 trillion by the end of the decade. Since VPS hosting gives you your own dedicated resources, it also provides increased security for your website.

Since you are in control of the server, you can install security updates and patches as soon as they are released. Your provider will help ensure that everything is configured correctly and that you have no problems doing so.
This will go a long way when it comes to keeping your site safe from hackers and malware.

Even a single data breach could cause a large number of consequences. For example, the resulting downtime could cause you to miss out on tens of thousands of dollars in revenue. You may also find that you incur significant damage to your brand reputation.
Flexibility
VPS hosting is highly flexible, which means that it can be tailored to meet the specific needs of your business. Despite the name, it's even possible to use Windows VPS on Mac computers.

This level of flexibility can allow virtually any business to take advantage of the utility that Windows VPS is able to provide.
Its flexibility primarily stems from the fact that you do not share resources. When you have a dedicated server in a virtual environment, you can easily manipulate it to meet your needs.
Improved Performance
VPS hosting can also lead to improved performance for your website. You won't have to worry about your site loading slowly or crashing due to high traffic.

This can have a strong impact on your total sales numbers and customer satisfaction. For example, let's assume that your audience visits your website only to find that it is currently down. There is a strong chance that they will visit the website of a competitor instead.

In a scenario like this, there's also a good chance that they won't return to your site.
Scalability
As your business grows, you may find that you need more resources from your hosting provider.

With VPS hosting, you can easily upgrade your account to meet your new requirements. This scalability is perfect for businesses that are expecting growth in the near future.

It's also worth noting that you can also scale down the services you receive from your provider. So, you won't be locked into a high-tier plan if your business is going through a tough time. Of course, you should always work with a provider who offers flexible options for their available plans.

This will help ensure that you are able to make the required adjustments for your business if you encounter a contingency in the future.
Access Control
Windows VPS hosting gives you complete control over your server. You can install the software and applications that you need, as well as set up your own guidelines to prevent others from doing the same.

Organizations with a large number of employees will find that this allows them to better regulate employee behavior on their servers. By extension, you can avoid obstacles that you have otherwise encountered, such as workers manipulating applications on your server without permission.
So, Should I Buy VPS Hosting?
If you're not sure if VPS hosting is right for your business, ask yourself these questions:
Does my business need a dedicated server?
Do I need more resources than I can get from a shared hosting plan?
Am I expecting growth in the near future?
Do I need more control over my server?
Do I need increased security for my website?
If you answered yes to any of these questions, VPS hosting is a solid option for your business.

This is particularly true if you need a dedicated server or more control of the server you already use. When in doubt, reach out to a reputable provider — they will be able to convey all of the ways a VPS can help you.
The Benefits of Windows VPS Shouldn't Be Overlooked
Under the right circumstances, Windows VPS can be an excellent addition to your business practices. The above guide has all the information you need in order to make the decision that is best for you.
Want to learn more about what we have to offer? Feel free to get in touch with us today and see how we can help.