Virtual private server is a website hosting method that businesses can benefit from. But, choosing the right provider is key. Learn what to consider here.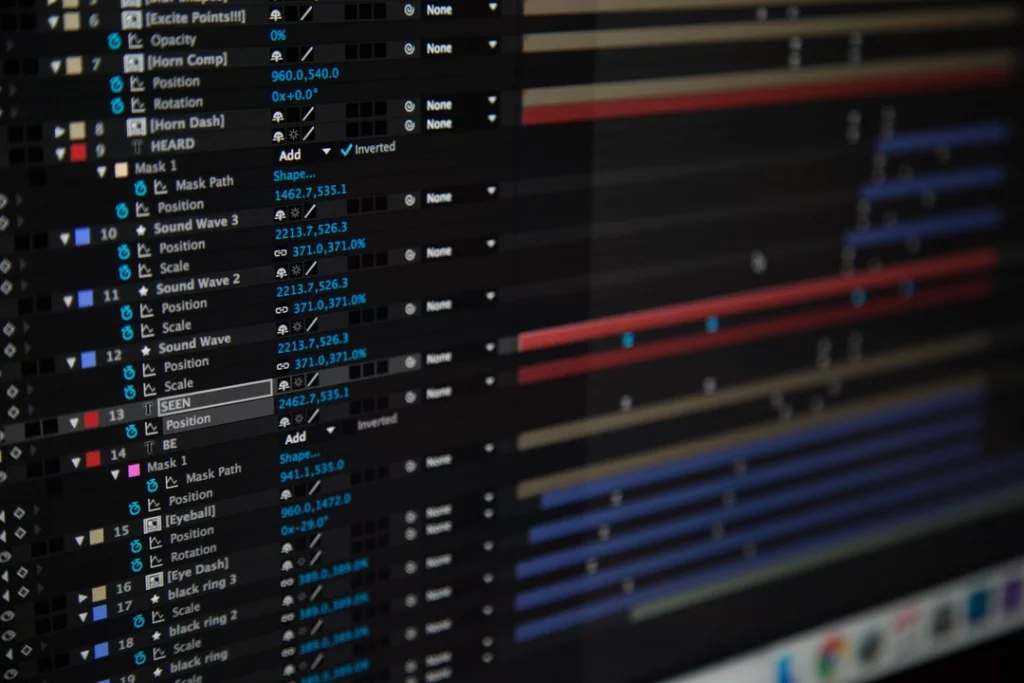 The entrepreneurial spirit still flows strong in the veins of Americans, as evidenced by the approximately 32.5 million US small businesses. These businesses range from bakers and stylists to manufacturing. Yet, despite these differences, almost all of them depend on their website hosting.
That includes the millions of online-only microbusinesses Americans have launched during the pandemic. While most of these businesses start out with shared hosting services for their websites, many of them ultimately outgrow the limits of those shared services.
Then, they must consider alternatives like a virtual private server. If you're getting ready to upgrade your hosting service, keep reading for some tips on how to choose the right VPS.
Resources
One key factor in successfully running a VPS is the resources available with each server. You must give some thought to exactly what you'll run on the server. Here are some key areas to consider.
Storage
A big consideration is the total amount of storage. Are you running a small, streamlined site or a big site with lots of users? Is your site graphics-heavy?
The more customers who have accounts and the more graphics you have on the site, the more storage you'll need. If you'll host audio and video, you'll need even more storage on your servers.
RAM
RAM plays a huge role in how fast and smoothly your site runs. Are you a software development company running multiple development projects simultaneously?
Are you a game developer who needs a place to test expansions before you take them live? Remember, the more media you use, the more RAM you'll need.
CPU
You should also bear in mind what kind of CPU the servers offer. Different brands and different chips offer different benefits.
Will the number of cores suffice? Do you need intense multithreading and can the cores support that?
Operating System
Something else to consider is the operating system. Most servers run on a small handful of operating systems, including:
Windows Server
Linux/Red Hat
Unix
NetWare
macOS Server
If your IT people only really know Windows Server, then you'll want a Windows VPS. If they only know Linux, you'll want a Linux-based VPS. Otherwise, your IT people must learn a new system while simultaneously trying to deploy and support your website.
Managed vs Unmanaged
Choosing a VPS is as much about choosing the VPS plan as anything else. Most VPS web hosting services offer managed and unmanaged plans. So, what's the difference?
With an unmanaged plan, you take complete responsibility for everything. It's on you or your people to deal with software updates and patches.
Even more critically, you also become responsible for the security on the server. Given the shortage of cybersecurity professionals that has plagued the business world for years now, it's a real concern.
If you have a solid cybersecurity person on your IT team, great! If not, you may want to choose a VPS provider that offers a managed plan.
With the managed plan, the provider handles things like security, patches, and software updates. This can produce a nice side benefit of freeing up your people for other, potentially more profitable work.
Customer Support
Any VPS provider worth the name will offer some kind of support. Before you sign on with a company, ask some questions about their support.
Is their support 24/7 or during business hours? Can you call or do they handle it with an email ticket system? If they use a ticket system, how long is the average response time for resolving those tickets?
While you might prefer 24/7 support with the option to call, odds are good that more modestly priced VPS will run a ticket system. The real question is how long it takes them to resolve problems on average.
If they resolve most tickets within a few hours during regular business hours, that's not bad. If they average 24-48 hours, that's going to hurt any business that depends on their website for sales.
You must decide on your level of tolerance for having your website down.
Customer Reviews and Recommendations
Before you sign on with any VPS provider, you should do a little digging online about them. How do their customer reviews look? Are people singing their praises or burning them in effigy?
As a practical note, look for trends in the reviews instead of focusing on any one review. Review sites don't typically require proof that someone uses a service, so there's always the possibility that someone left a terrible review for personal reasons.
Focus on the last six months or a year. Are the reviews generally positive or negative? Are the complaints consistently about one thing or the kind of random that suggests that people bumped into an employee having a bad day?
You can also ask around with other business owners you trust. They might come up with recommendations for a VPS service.
Cost
Cost is always a consideration for businesses, but you shouldn't let it become the final and only consideration. Yes, you should get a service that's within your budget limits.
Yet, going with the absolute cheapest provider you can find often means you must put with secondary problems. Think in terms of terrible customer service response times and excessive server downtime.
With that being said, don't break the budget to get the most expensive service either. That often becomes a game of paying for extras you don't actually need.
Look for the service that it's within your budget, offers the things you actually need, and has decent reviews.
A Virtual Private Server and You
For businesses that move beyond the limits of shared hosting services, a virtual private server is often the next step. It's typically cheaper than a dedicated server but offers many of the same benefits.
You should investigate some things before you commit to a VPS. Look at things like storage, RAM, CPU, and operating systems. You should also consider whether or not you want managed or unmanaged servers.
Beyond that, it's mostly about customer service, cost, and reviews.
RDP Arena specializes in VPS services for businesses. For questions about servers, contact RDP Arena today.